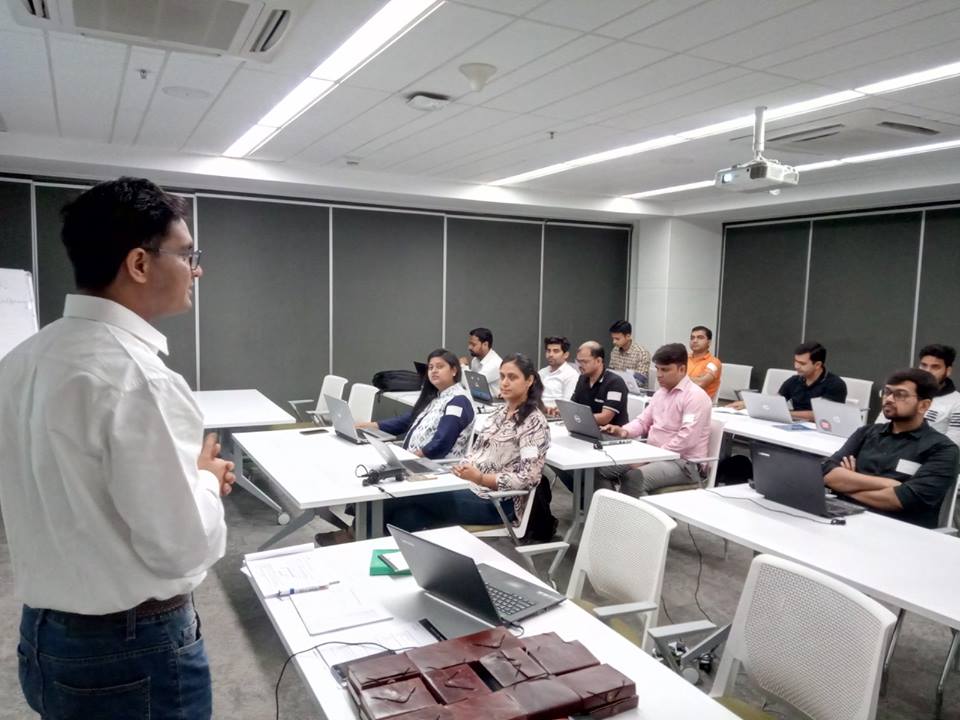 Advaiya hosted Dashboard in a Day at Microsoft Gurgaon on Friday, April 20, 2018. This premier event attracted business and technical managers with interest in business analytics. Advaiya highlighted how one could quickly connect to various data sources on cloud or on-premise and build live reports and interactive dashboards via Microsoft Power BI.
The event kicked off with a session on the evolution of BI and the analytics needs in today's organizations. Manish Godha, CEO, Vikram Jain, Director of Professional Services, and Himanshu Nandwana, Data Analyst presented a detailed overview of Power BI covering the breadth of its data analytics capabilities. They also spoke about advanced reporting and surfacing critical data-based insights through rich visuals.
The session offered an insight into how Power BI can help access, clean, mash-up, explore, visualize and share data with the team/world. In the session, presenters also talked about how Power BI supports real-time dashboards, natural language query, integration with Excel, custom visualization, act and automate, and solutions from Microsoft and Advaiya.
The Power BI session was attended by many prominent companies including American Express, Air India, Modern Foods, Royal Enfield, Skill Cube, Falken Tyres among others. Himanshu presented relevant approaches to integrating various data sources with Power BI, especially regarding data collaboration technologies. The focus of DIAD was on driving business advantage through data. Use of Power BI for deep insight in Finances, Marketing, Sales, Operations, Human Resources and IT were demonstrated and discussed in detail.
The event included hands-on learning lab sessions. Attendees learned to create dashboards, and reports from their data, trying out their new Power BI superpowers.
Advaiya would also be hosting another DIAD in Mumbai on 25th April 2018.
Source: Udaipurtimes.com